1.Adopting entire axis to connect the lip plate to platform ,which is high strength and reliable
2.Imported seals and hydraulic cylinder can ensure the hydraulic system to keep an excellent sealing property
3.High strength U shape bridge design can ensure longtime high loading without deformation.
4.The antiskid checkered steel plate design endows the platform with excellent antiskid property.
5.Equipped with supporting bar can ensure the safety of the maintenance man when he goes into the yard ramp.
6.Electric operation is extremely simple and safe for the operator. when the vehicle is in position, just press the button, adjusting plate will automatically rise; loosen the button, adjusting plate will descend by the own weight.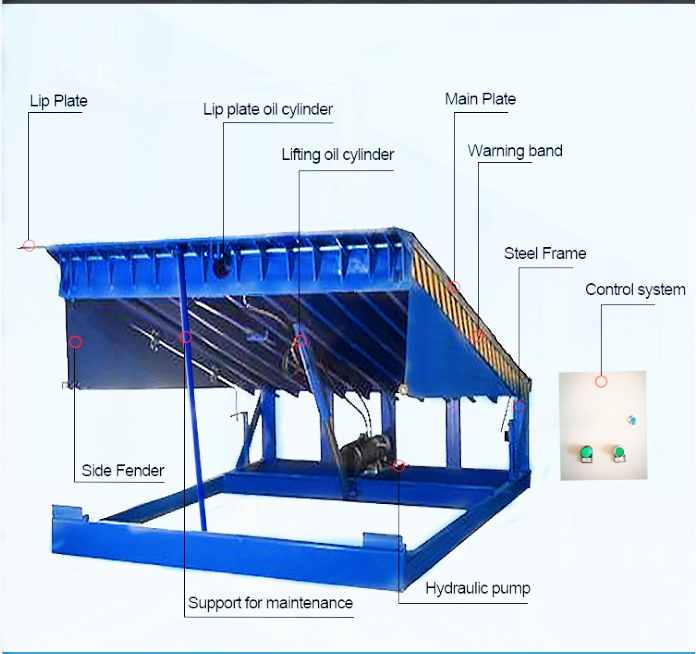 Lift panel
We are a versatile board surface (non-welding), which guarantees the firmness and torsion resistance of the board surface, stable operation when loading and unloading goods, and high safety performance.

Smooth transition
When the loading and unloading platform is opened, it can smoothly transition, and the service life of the mouth plate is guaranteed. On the other hand, the health of the staff who drive the forklift is guaranteed.